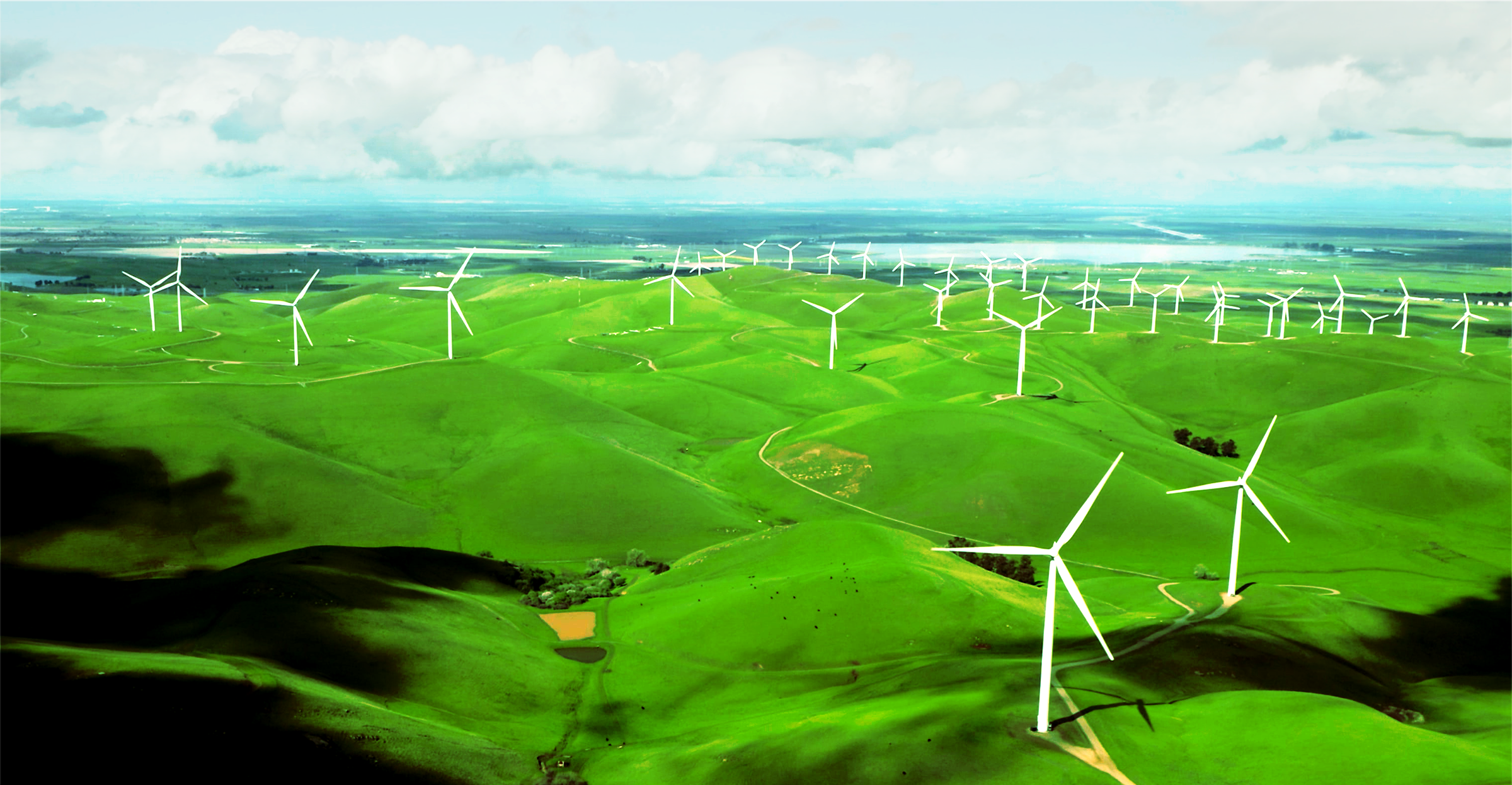 YOUR IDEAL CHOICE FOR
RELIABLE & TRANSPARENT
GREEN INVESTMENT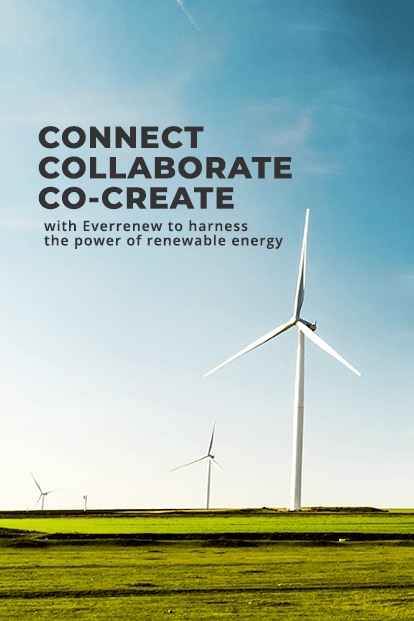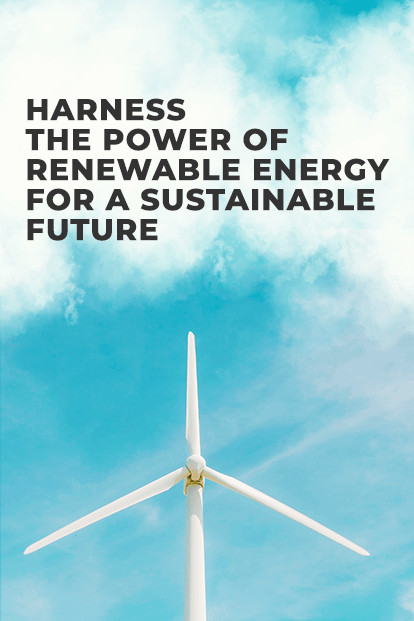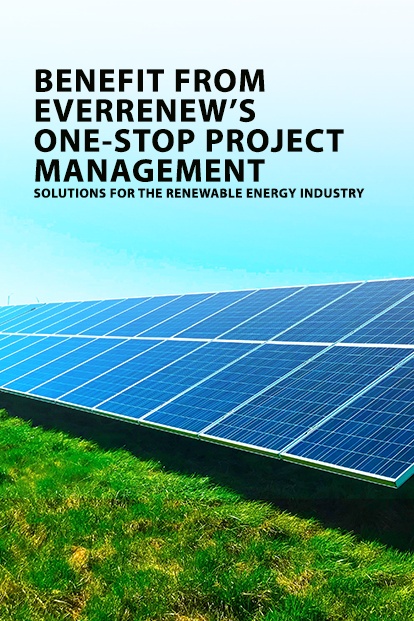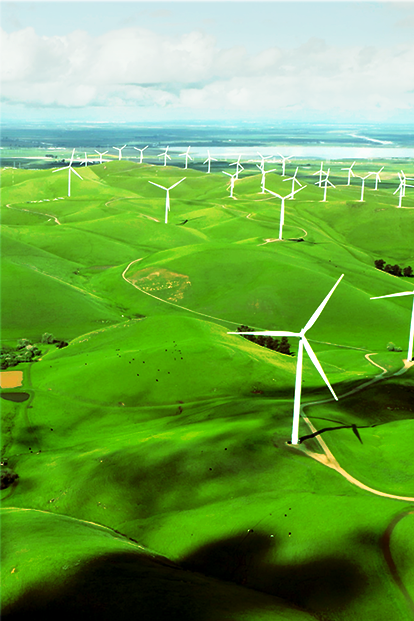 YOUR IDEAL CHOICE FOR RELIABLE & TRANSPARENT
GREEN INVESTMENT
Inspiring a Renewable Revolution
We help you harness the power of renewable energy for a sustainable future.
Everrenew is a part of the NTC Group, which is a multi-million dollar, multi-modal logistics service major.
NTC Logistics is one of the largest logistics solution providers to the renewable energy industry.
Everrenew is a one-stop Project Management Solution provider in wind and solar energy assessment, development and deployment services. Our range of solutions and all-round capabilities helps organizations move progressively towards a future that is powered with sustainable, reliable, affordable and clean renewable energy.
All encompassing single solution
Trusted industry partnerships
Cost effective collaborations
High quality benchmarks
Time bound techniques
Feasibility analysis for wind and solar sites
Permits and approvals
Micro siting
Land sourcing
Wind and solar farm development
Project logistics management
Erection and installation
Feasibility analysis for wind and solar sites
Permits and approvals
Micro siting
Land sourcing
Wind and solar farm development
Project logistics management
Erection and installation